Topic: How to translate cutenews?
Hello, tell me how to translate cutenews?
I created a file ru.txt in core/lang/ with the contents
System configurations: Опции
Logout: Выход
Navigation: Навигация
Archives: Архивы
and included it in the "CuteNews internationalization"

but there is no changes.
And also tried setting Replace words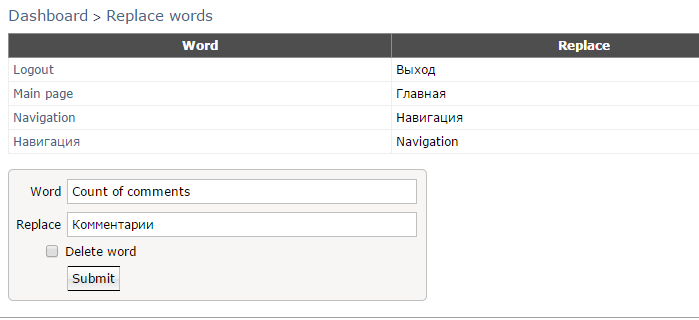 but again no changes.
What I do not correct? thx